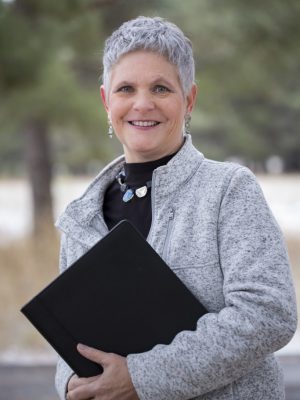 Licensed Agent, GRI
Office: 406-249-7617
Cell: 406-249-7617
836 Holt Dr Ste 215
Bigfork, MT 59911
I've lived in Bigfork since 1999, and consider this to be paradise. I was raised an Air Force kid and lived all over the country in addition to Turkey, Canada and I finished high school in Hawaii, but Bigfork, here in the Flathead Valley, is Home. This wonderful community of fabulous people along with the wide variety of area amenities makes me proud and happy to live here. My children both graduated from Bigfork High School, and are now pursuing their own careers after enjoying their years of soccer, basketball and track.
We all enjoy the hiking, boating, fishing and skiing that is so phenomenal here, in addition to the restaurants, theater, music and cultural venues that are make this corner of Montana so special.
Although my college degree from the University of Washington was in Civil Engineering, and my first (pre-parenthood) career was in construction and engineering, I've always found real estate fascinating, and I'm thrilled to be working now as a Realtor© in the Flathead Valley. I love being able to connect people with their dreams, and the opportunity to do so while indulging my tech-geek, inner-self in the process is both rewarding and fun!
I'm very excited to have joined the brokerage of Dean & Leininger here in Bigfork. The support, expert advice and experience found here is crucial to providing clients with the level of expertise that I demand from myself.
I joined Dean & Leininger this past May after serving as an assistant to a high end broker/developer in Bigfork since 2004, and I've been a licensed Realtor since 2015. I've specialized in marketing packages for high end listings with custom websites, virtual tours, brochures, area maps, and photo albums, along with developing information packages used in promoting these properties to discerning buyers. I'm proud to have earned the trust, respect and appreciation of all those familiar with my work.
Since joining Dean & Leininger, I've been expanding my skills in internet promotion, and I am eager to apply this experience and knowledge to selling those properties that demand individual professional marketing. The typical real estate buyers of today are searching on the internet for the properties of their dreams long before they contact an agent, and so a web presence is now vitally important for reaching the best buyers in today's market.
Some of my past promotions as an assistant included multi-million dollar properties that had been previously listed by multiple agents unsuccessfully, prior to selling with the assistance of my marketing, and examples of these can be presented to owner's seeking more information about how their property will be promoted both locally and worldwide.
I bring to my clients Integrity, Professionalism, and Dedication. The business of both selling and buying property can be both fun and frustrating, and I work to make the entire process more enjoyable for those who've trusted me with their real estate goals.
If I can assist you with achieving your Real Estate dreams, please contact me at 406-249-7617.