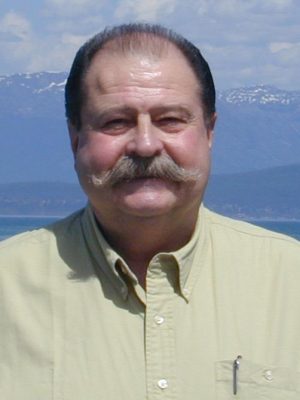 Broker
Office: 406-261-2565
Cell: 406-261-2565
836 Holt Drive Ste 215
Bigfork, MT 59911
Larry was born and raised in Alabama. He joined the Marine Corps upon graduation from high school at the age of 17. At the end of his three-year enlistment, he attended Auburn University and took up flying with a goal towards that as a profession.
Aviation was Larry's first career, spanning nearly 40 years. He was hired by Pan American Airways in 1966 and stayed with the company until it ceased operations in 1991. During this incredible era of aviation history Larry was based in Hong Kong, Miami, New York, Berlin Germany, Portland, Salt Lake City and Toulouse, France.
When the glory days of Pan Am came to an end, Larry continued to fly with Delta Airlines for another 12 years until his retirement in 2000.


The role of international airline captain takes one to every conceivable destination in the world. Indeed, there were very few countries he did not visit therefore gaining tremendous knowledge of exotic places.
Larry discovered the Flathead Valley some 30 years before on an elk hunting trip to Montana and instantly fell in love with the grandeur of the mountains and lakes and the pristine glow that one can only feel in this very special place. He knew that this would be his home.
After establishing a second career in real estate, Larry is more convinced than ever that this is the greatest location in the world for beauty, nature and wonderful people. Larry's dream is to help others discover Montana and to make their own memories of the amazing place.
Larry's goal is to provide focused and dependable real estate consultation to his clients. He possesses great knowledge on a variety of properties including but not limited to: waterfront, view property and large acreage parcels. He has worked in-depth with investors and in the second home market.
Whatever your real estate needs may be, Larry is available to assist you. Please come visit him at Dean & Leininger in Bigfork, MT.